Baby Girls1 Baby Girls 2 Baby Girls3 Baby Boys Fairies, etc...
---AVAILABLE 'BABIES'---
-Available Babies
-**NEW**Silicone Dolls
---
Custom Orders Terms and Conditions Shipping
Welcome to Babylove Reborns
-The Reborning Process;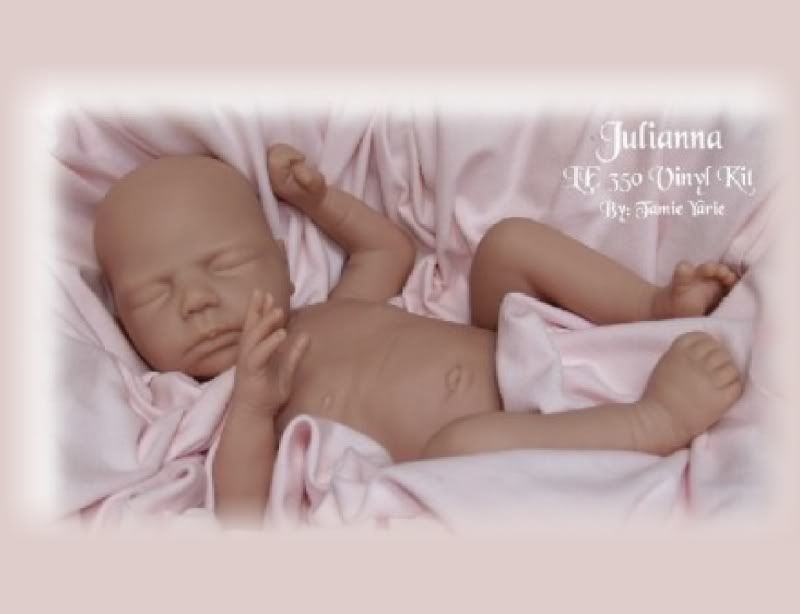 Each of my 'babies' is 'brought to life' through a detailed and somewhat lengthy process. First a sculpt is chosen such as the Tamie Yarie sculpt pictured above, which gives me the 'canvas' I need to work with. On occassion I will use a ready made doll to work with such as a Berenguer. (I DO NOT sculpt the doll myself) In this case the doll will be taken apart and any factory applied hair and paint will be removed. The vinyl then gets a bath to remove any grease or residue.
Each 'baby' has it's nostrils opened, and at the appropriate time backed with dark colored felt to add depth and realism. I paint each of my dolls with many layers of Genesis heat set paints, and with great detail. The genesis heat set paints will not rub off or fade over time, and can even be wiped with a damp cloth. Each 'baby' is painted with all the tones, depth and details for the apropriate aged 'baby'. Even little milia, veins and capilliaries can be detected.
Each 'baby' will have hair applied either by paint or micro rooting , OR a combination of both depending on the desired effect. I only use the best quality angora mohair on my dolls.
Each 'baby' is assembled and weighted appropriately for 'age' and size of 'baby'.
Each 'baby' is dressed in a gorgeous little outfit and adorned with various accessories and a blanket ready for his, or her trip 'HOME'.
-'Adopting' a Babylove Reborn;
*New to Babylove Reborns*
SILICONE!
For information on my new line of silicone babies,
including full body silicone baby dolls, please click
HERE, to be taken to that page.
Work in progress.....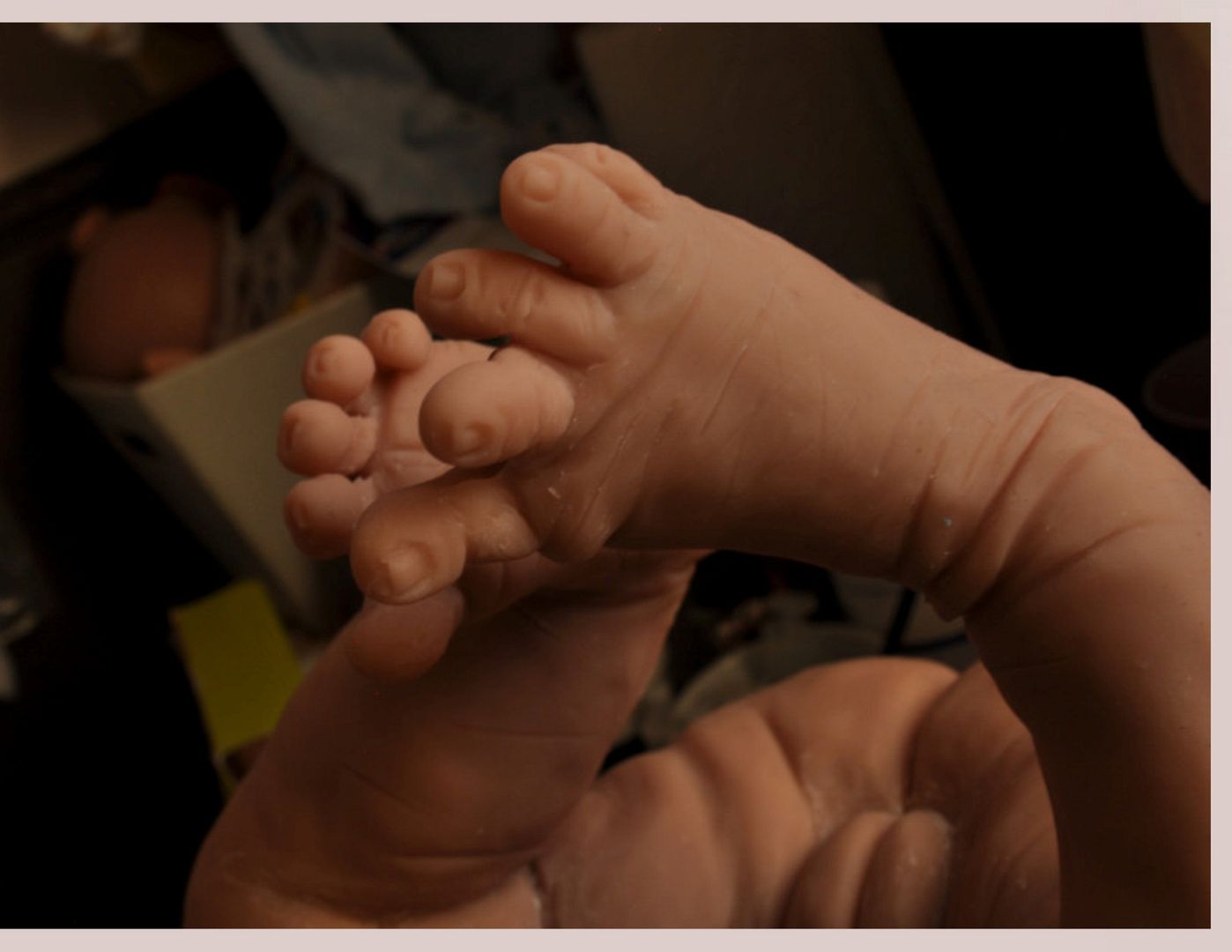 **Don't forget you can also order a custom made 'baby' if that's what you prefer. Details can be found on my 'Custom orders' Page....Prices starting at $700.00**
All Babylove 'Babies' are created in a 100%
SMOKE FREE
Environment
Please join me on Facebook for instant updates @;
www.facebook.com/profile.php?id=100009486946136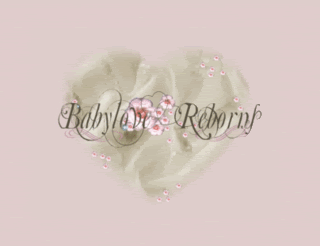 All pictures property of Kay Dunne/Babylove Reborns
Template designed by Kay Dunne/Babylove Reborns